Summertime is the season to pack your bags, gas up your ride, and take to the open road to discover all the wonders the USA offers. Choosing the perfect getaway may be a difficult challenge with so many alternatives. But don't worry! This guide will reveal the Best Places to Visit during the balmy summer months in the USA. From breathtaking national parks to charming coastal towns, this article will furnish you with all the essential details to craft an unforgettable summer getaway. So buckle up, and let's hit the road to adventure!
The Best National Parks to Visit in the USA During Summer
The United States boasts an array of beautiful national parks, each with unique charm. Summertime offers the ideal opportunity to discover their splendor. Below, we've compiled a list of the top national parks to visit in the USA during summer, guaranteed to leave you spellbound with their magnificence. Pack your bags, lace up your boots, and immerse yourself in these national treasures' untamed beauty!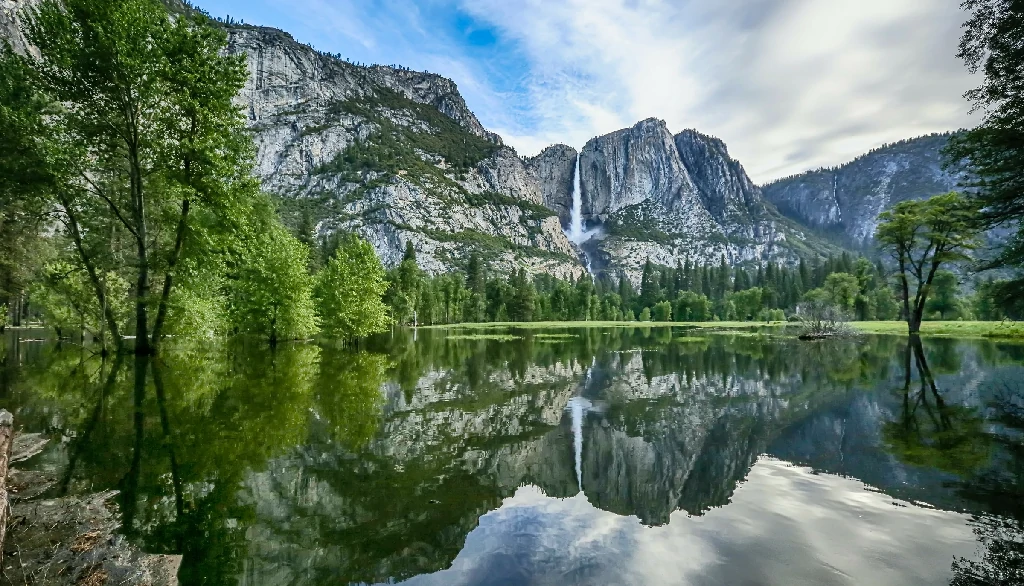 1. Yosemite National Park, California
Escape to the breathtaking beauty of Yosemite National Park. This wonderland captivates the hearts of nature enthusiasts from all corners of the world. Behold the majestic spectacle of towering granite cliffs, cascading waterfalls that kiss the sky, and the mighty sequoias that stand as sentinels of time. This enchanted forest of marvels has something for everyone. Savor the thrill of adventure as you hike, bike, rock climb, or even horseback ride through the magnificent wilderness. Allow your senses to be pampered as you explore the glacially sculpted canyon, a natural paradise on Earth with some of the most breathtaking vistas. In Yosemite National Park, every step taken and every sight seen will leave you with a lifetime of cherished memories.
2. Grand Teton National Park, Wyoming
Welcome to Grand Teton National Park, where adventure awaits and paradise beckons! Feast your eyes on the awe-inspiring Teton Range and Jackson Hole Valley, where Mother Nature puts on a show like no other. There are several activities available for individuals who want the natural outdoors:
Hike to your heart's content.
Cast your line for a thrilling catch.
Paddle through crystal-clear waters on a kayak.
Observe majestic wildlife in their natural habitat.
And remember to hit the road and embark on the park's picturesque 42-mile scenic loop, where every turn reveals a new and stunning vista. Grand Teton National Park: your playground for unforgettable experiences and memories that will last a lifetime.
3. Rocky Mountain National Park, Colorado
Nestled amidst the grandeur of the Rockies lies a paradise on earth – the Rocky Mountain National Park – a summer haven for adventurers and nature enthusiasts alike. The park is a feast for the eyes and the spirit with its soaring peaks and glistening alpine lakes. From horseback riding to fishing, the park offers activities for everyone. You can immerse yourself in the tranquillity of nature or challenge yourself to conquer the rugged terrains. And if you want to take your breath away, don't miss driving the Trail Ridge Road. This majestic highway takes you on a rollercoaster ride through the clouds, with views leaving you stunned.
Beach Destinations in the USA to Explore During Summer
Discover the most stunning shores in the US! Perfect for your summer getaway, these beach destinations are a must-visit: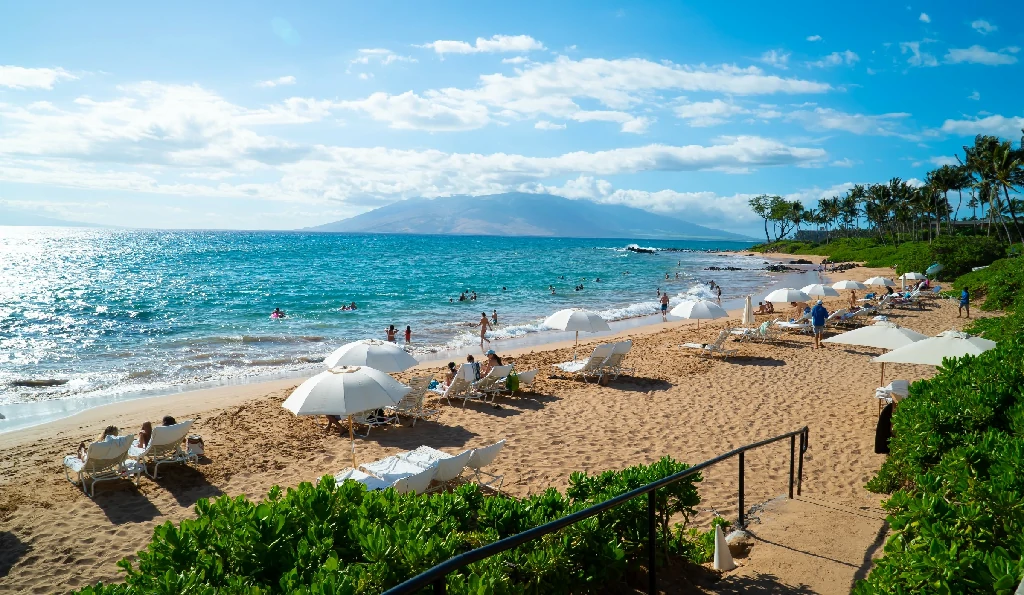 4. Maui, Hawaii
Picture yourself in a land of endless summer, where the gentle whisper of the sea lulls you into blissful relaxation. That's right; we're talking about Maui, the undisputed paradise for beach lovers. This Hawaiian gem boasts an array of picturesque beaches that will leave you breathless, each unique in its own right. Sink your toes into the soft, powdery white sand, or venture over to the dark, volcanic shores where black sand beckons. And remember the crystal-clear waters, perfect for taking a refreshing dip, snorkeling amidst schools of colorful fish, or riding the waves on a surfboard or paddleboard. The most magnificent activity Maui offers is viewing the dawn from the summit of Haleakala National Park, where the stunning volcano crater creates the backdrop for an unforgettable spectacle.
5. Myrtle Beach, South Carolina
Myrtle Beach, where families come to experience the ultimate coastal playground! With 60 miles of pristine sand and endless waves, this beach is the top destination for aquatic adventures. Splash around in the shimmering waters, or take a peaceful stroll along the shore, collecting seashells as you go. And let's remember the epic sandcastle-building competitions, where imagination knows no bounds. But that's not all – this beach paradise offers so much more.
Challenge your family to a round of mini-golf, or get your adrenaline pumping on the amusement park rides. For those who crave retail therapy, Myrtle Beach's shopping scene is sure to impress. With an array of shops and boutiques, it's the perfect place to find that unique souvenir to remember your fantastic summer vacation.
6. Santa Monica, California
Get your beach fix at Santa Monica Beach, the ultimate hotspot for sun-soaked adventure in Southern California! With three miles of pristine white sand, you can spend hours frolicking in the calm ocean waves or lying on a plush beach towel. Surf's up for the daring, and the clear waters offer ample opportunities for swimming and lounging, not feeling lazy.
Take a spin along the iconic beach boardwalk on a bike and feel the salty breeze on your face as you take in the stunning ocean views. Profit from a trip to the Santa Monica Pier, where you can enjoy traditional carnival games and rides or spoil your taste buds with delectable seafood at one of the numerous waterfront restaurants. And when the sun sets, the fun doesn't stop – hit up the trendy downtown area for some upscale shopping, dining, and nightlife. Come down to Santa Monica Beach, where the possibilities for adventure are endless!
Read More: 20 Best Places to Travel in Summer: Explore the World's Top Destinations
Summer Festivals and Events to Check Out in the USA
Summer in the USA is a fiesta of joy, with endless festivals and events nationwide. Take advantage of the fun! Here are the top must-see summer celebrations in the USA: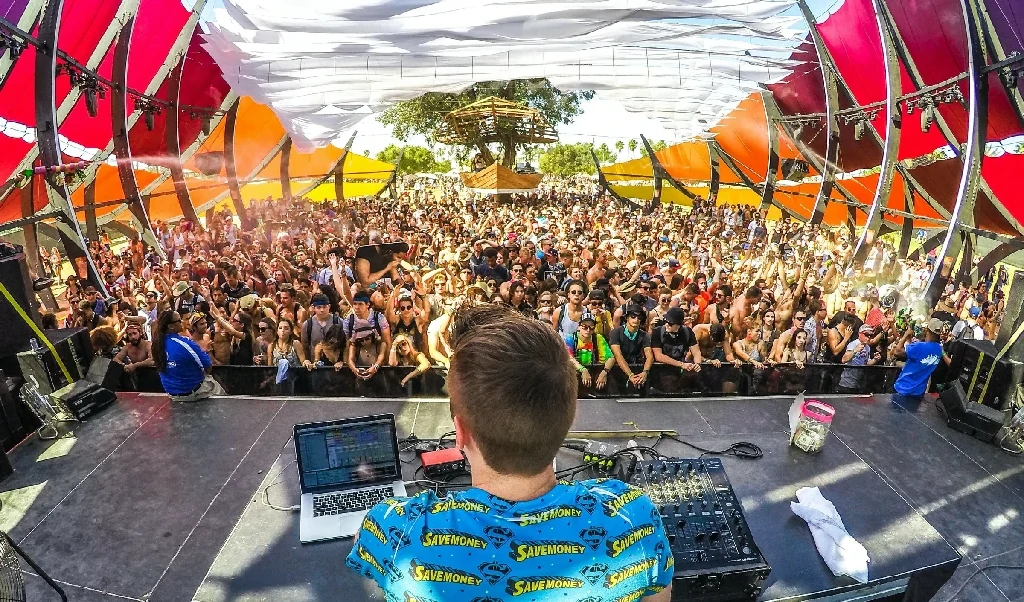 7. New Orleans Jazz & Heritage Festival
Let the good times roll at the legendary New Orleans Jazz & Heritage Festival, a celebration of soulful music, tantalizing cuisine, and vibrant culture. As it's lovingly known, Jazz Fest is an annual spectacle that draws music enthusiasts to the center of New Orleans in late April and early May. World-famous jazz, blues, and gospel performers with soulful melodies and foot-tapping beats make up the festival's spectacular program. And when hunger strikes, treat your taste buds to a sensory journey through the flavors of Cajun and Creole cuisine, a mouthwatering fusion of French, Spanish, and African influences. Finally, discover the talents of local artisans as you browse their one-of-a-kind crafts and treasures.
8. Coney Island Mermaid Parade
Discover the magical world of the Coney Island Mermaid Parade, a fun event every June in Brooklyn, New York. This exciting event features amazing costumes that transport you to an underwater wonderland ruled by mermaids and sea creatures. The parade celebrates everything oceanic with live music, delicious food, and drinks. You'll be dazzled by the shimmering scales, intricate designs, and playful props worn by the participants, each competing to be crowned the most magnificent mermaid or mesmerizing marine.
9. Oregon Shakespeare Festival
For theatre enthusiasts, the Oregon Shakespeare Festival in Ashland, Oregon, is a summer highlight that should be noticed. Indulge in the timeless beauty of Shakespeare's plays and discover contemporary productions that will leave you spellbound. Immerse yourself in the creative atmosphere as you participate in workshops and backstage tours led by theatre professionals. It's the ideal chance to meet people who share your interests, enjoy the arts, and make treasured moments you'll remember forever.
Urban Adventures: Best Cities to Visit in the USA During Summer
Sizzle through summer by exploring vibrant US cities. NYC's buzz to San Diego's chill, options are aplenty. Here are the top summer cities to hit: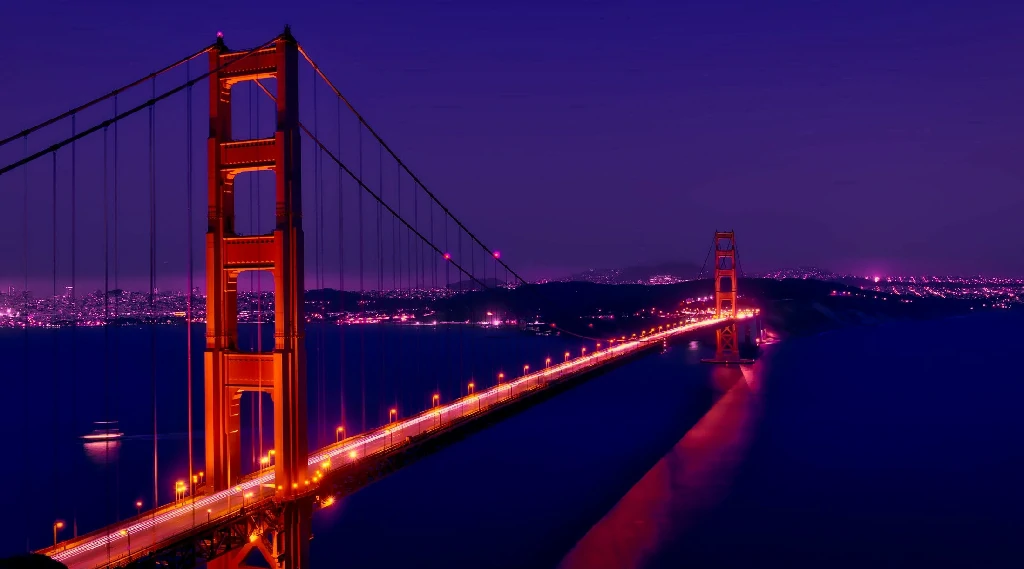 10. New York City, New York
New York City beckons travelers with a siren song of adventure and excitement. The city that never sleeps boasts many must-see attractions, from the glittering lights of Times Square to the peaceful sanctuary of Central Park. Lose yourself in the endless labyrinth of world-class museums, and indulge in the diverse culinary delights that tantalize your taste buds. Attend a Broadway performance and let the stage's allure consume you. And for the ultimate bird's-eye perspective, ascend to the top of the recognizable Empire State Building and take in the city's jaw-dropping vista, which never fails to enthrall.
11. San Francisco, California
San Francisco is a city that truly has it all in the summertime. Marvel at the majestic Golden Gate Bridge as you stroll across its iconic span. Explore the vibrant and lively neighborhoods, each bursting with personality and charm. Take a boat to Alcatraz Island, where you may explore the island's colorful past. And remember to indulge in the city's renowned culinary scene, with abundant outdoor dining options to savor under the sunny skies. San Francisco: where every moment is an adventure.
Read Also: 15 Best Places to Visit in California: Discover the Wonders of the Golden State
12. Charleston, South Carolina
Explore the enchanting city of Charleston, where Southern charm is at its finest. The city's grand residences and gardens may be seen as you stroll around the cobblestone streets, taking in its fascinating architecture and rich history. Hop aboard a boat tour and take in the stunning views of the harbor. And, of course, indulge in the mouthwatering Lowcountry cuisine, renowned for its fresh seafood and delectable barbecue, served in a delightful array of charming restaurants. Charleston is a true gem that enchants you with its grace and allure.
Outdoor Adventures: Best Places for Hiking, Biking, and Camping in the USA
The USA's wild wonders are calling! Hikers, bikers, and campers rejoice – here are some top spots to answer nature's invitation.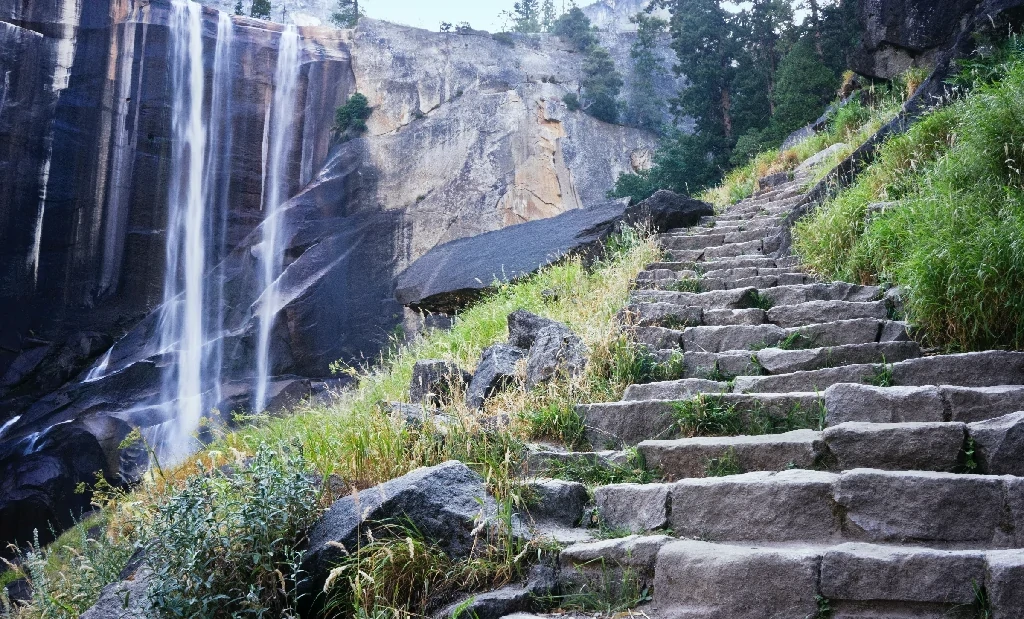 13. Yosemite National Park, California
Welcome to the enchanted forest of Yosemite National Park, where adventure and natural beauty abound. Lace-up your boots and hit the trails, where towering granite cliffs, cascading waterfalls, and lush forests await. Yosemite is a hiker and biker's paradise, with over 750 miles of routes ranging from short walks to strenuous hikes. Pedal your way through the designated bike paths or embark on a multi-day camping trip to explore the backcountry—Yosemite National Park: a playground for outdoor enthusiasts and a feast for the senses.
14. Zion National Park, Utah
Experience the untouched beauty of Zion National Park, where outdoor adventures await at every turn. With hiking trails ranging from tranquil strolls to challenging treks, there's something for every level of explorer. Mountain bike on the park's rocky terrain, or camp under the stars in one of the park's four gorgeous campgrounds. Embrace the grandeur of nature and make unforgettable memories in Zion National Park.
15. Yellowstone National Park, Wyoming
A world of adventure awaits as the sun rises over Yellowstone National Park. This awe-inspiring landscape of rugged terrain and natural beauty offers over 900 miles of hiking trails, each step leading to breathtaking vistas and unforgettable experiences. Whether you're seeking a stroll or a challenging trek, Yellowstone has a course for you. And when the day is done, pitch your tent under the stars and fall asleep to the symphony of nature. Take the chance to explore the park's geothermal wonders, from explosive geysers to bubbling hot springs. Get ready for a wild ride in Yellowstone!
Road Trips: Best Routes to Explore the USA During Summer
Roaming through the USA's vast expanse, summer's the season to quench your wanderlust. Behold the top road trip routes to embark upon: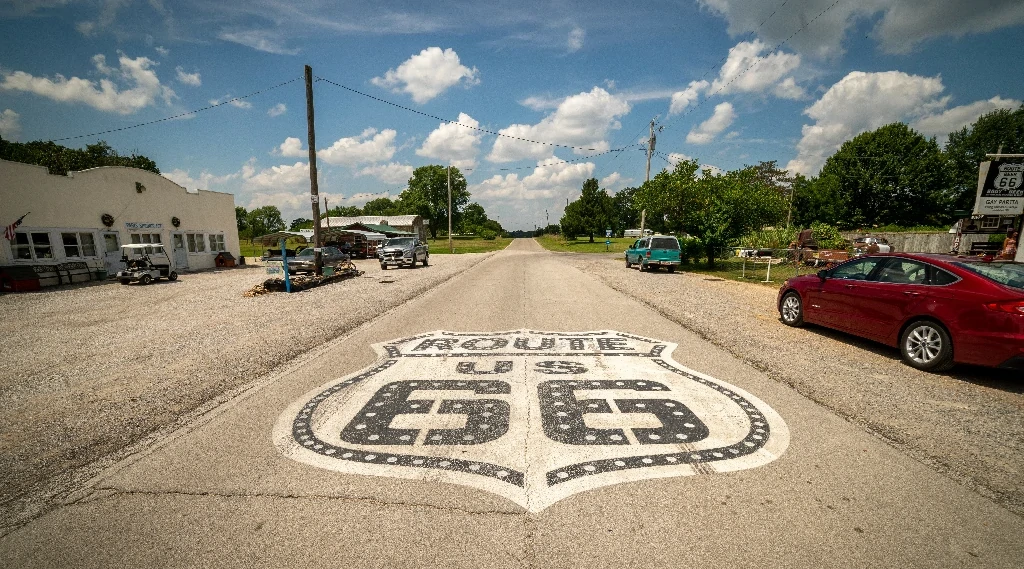 16. Pacific Coast Highway, California
Experience the ultimate coastal adventure by driving on the Pacific Coast Highway, a quintessential road trip route that will leave you spellbound. Meandering over 600 miles, from the enchanting San Francisco to the sun-kissed San Diego, this picturesque highway promises awe-inspiring vistas at every turn. Discover hidden gems and charming coastal towns, bask in the warm sun on pristine beaches, and indulge in delicious seafood. Get lost in the stunning beauty of the Pacific Coast Highway and create memories that will last a lifetime.
17. Route 66, Illinois to California
Get ready to hit the open road and follow the trail of the pioneers with the iconic Route 66 road trip. This tour will take you on an experience of a lifetime, covering almost 2,400 miles of pure Americana. You'll travel across Illinois' immense grasslands, relish Missouri's rural charm, and marvel at the Grand Canyon in Arizona. So gas up your ride, crank up the tunes, and let the nostalgia of the road guide you on this unforgettable journey.
18. Great River Road, Minnesota to Louisiana
Take a leisurely drive along the Great River Road and discover the enchanting allure of the mighty Mississippi River. Follow the winding route from Minnesota to Louisiana and soak up the picturesque views of quaint river towns, delve into the rich history of historic sites, and revel in the breathtaking beauty of the majestic waterway. This scenic drive promises an unforgettable journey filled with wonder and adventure at every turn.
Family-Friendly Destinations in the USA for Summer Vacation
Discover the Best family-friendly destinations in the USA this summer!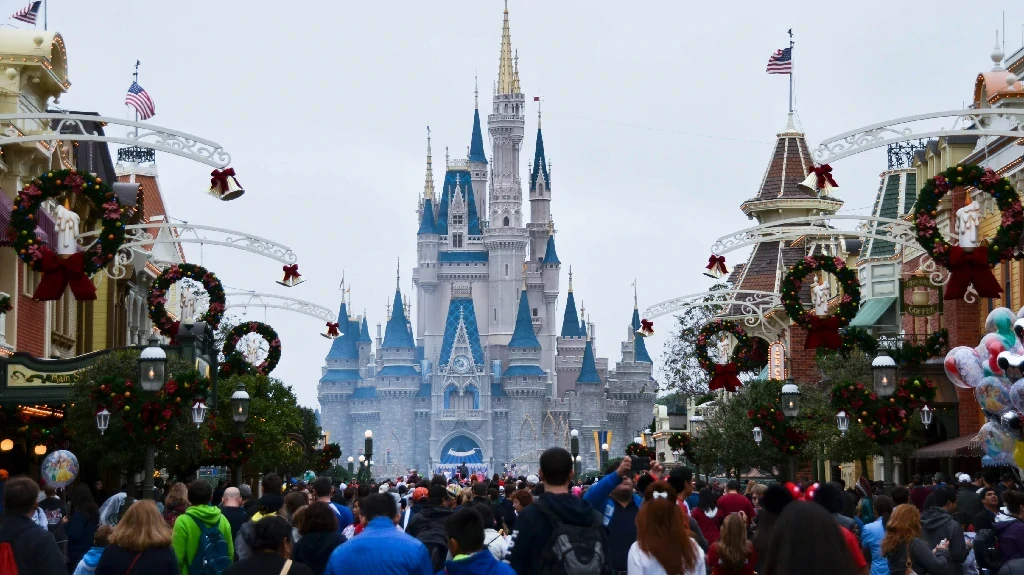 19. Orlando, Florida
Orlando is a magical world of wonder and enchantment, where dreams come to life and childhood memories are made. The world's most beloved theme parks, such as the fanciful Walt Disney World, the exciting Universal Studios, and the hypnotic SeaWorld, may be found here. Orlando is more than simply an amusement park; it is a veritable treasure mine of family-friendly activities. From plunging thrilling water slides at the many water parks, he is discovering the wonders of science at museums and exploring the great outdoors with many exhilarating adventures. Orlando is truly a paradise for families!
20. San Diego, California
San Diego beckons families with its sun-kissed beaches, kid-friendly attractions, and year-round pleasant weather. Bask in the glory of the city's endless opportunities for adventure, from getting up close and personal with unique animals at the San Diego Zoo to embarking on a fascinating journey through the USS Midway Museum. San Diego offers it all, whether you want to go surfing, shopping, or soak in the sun, making it the ideal location for families looking for great moments.
21. Washington, D.C.
Washington, D.C. is a magnificent playground for families thirsty for knowledge about the nation's rich history and political scene. From the awe-inspiring Smithsonian museums that offer glimpses into the past, present, and future to the iconic National Mall, where monumental landmarks punctuate the skyline, the city is a treasure trove of educational fun. While touring the city, don't forget to see the White House, guaranteeing that children and adults will remember this trip forever.
Best Foodie Destinations to Visit in the USA During Summer
Savor the USA's culinary wonders this summer! Indulge in seafood, farm-to-table, or global flavors at foodie hotspots across the country. Bite into the best destinations here!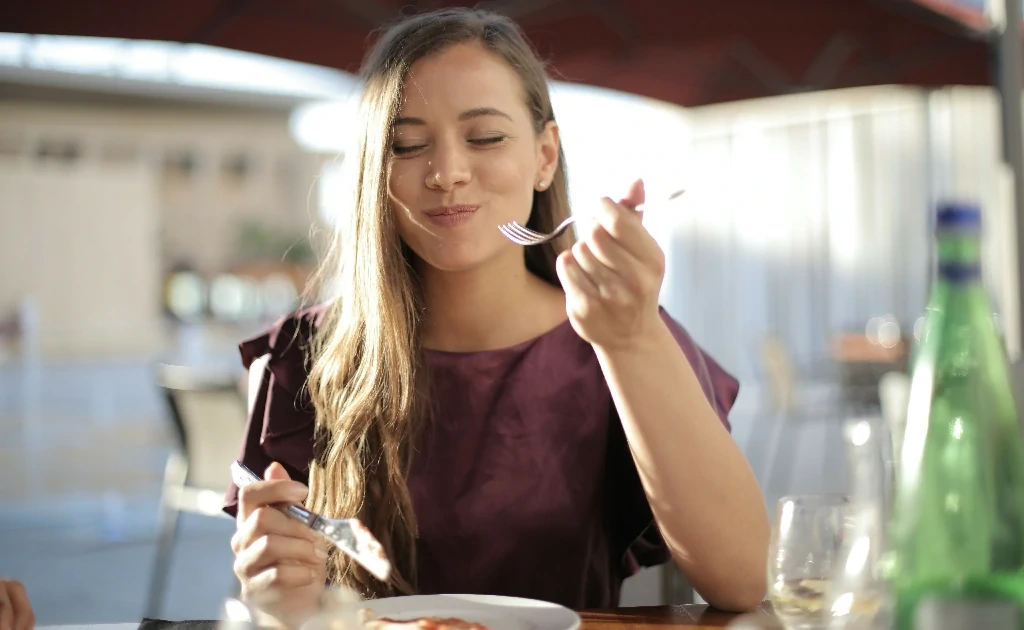 22. New Orleans, Louisiana
New Orleans is a melting pot of flavors, where the aromas of Cajun and Creole cuisine fill the air, enticing your senses to indulge in the most exquisite dishes. Enjoy the mouthwatering jambalaya, the creamy and savory gumbo, and the incredibly gratifying po'boys. And if your sweet tooth is calling, answer it with some beignets, fluffy pillows of perfection dusted with powdered sugar, and guaranteed to leave you wanting more. Get ready for a foodie adventure like no other in the Big Easy!
23. Portland, Oregon
Indulge in the gastronomic heaven of Portland, where every dish is a masterpiece of creativity and sustainability. Whether you're craving a quick bite or a lavish meal, the city's food carts and top-rated restaurants have covered you. Satisfy your taste buds with the freshest local ingredients, prepared innovatively, that will leave you craving more. In Portland, every meal is a culinary adventure that you will remember.
24. San Francisco, California
San Francisco is a gastronomic utopia where every corner is a treat for your taste buds. Discover a gourmet heaven where the ideal fusion of local, fresh foods awaits you. For a seafood bonanza, visit the renowned Fisherman's Wharf, or try the city's famous sourdough bread paired with decadent Ghirardelli chocolate. Satisfy your cravings and experience a food lover's paradise in the beautiful town of San Francisco.
25. Austin, Texas
In the heart of Texas lies the foodie haven of Austin, where Tex-Mex and barbecue reign supreme. Satisfy your cravings with a variety of mouth-watering dishes served by food trucks and restaurants that put their spin on these classic flavors. Take advantage of the ultimate breakfast indulgence with Austin's famed breakfast tacos, or sink your teeth into the juicy and smoky brisket that will have you craving more.
26. Charleston, South Carolina
Explore the culinary wonders of Charleston, a city that exudes Southern charm and hospitality. Savor the delectable flavors of shrimp and grits, she-crab soup, and Lowcountry boil; each dish is a testament to the city's rich culinary history. Let the aroma of traditional southern fare lead you to some of the best restaurants and eateries, where every bite transports you to a world of culinary bliss. Indulge in the flavors of Charleston, a city that celebrates the art of cooking with passion and creativity.
Budget-Friendly Destinations for Summer Travel in the USA
Explore the USA this summer without breaking the bank! Check out these budget-friendly destinations for the ultimate adventure.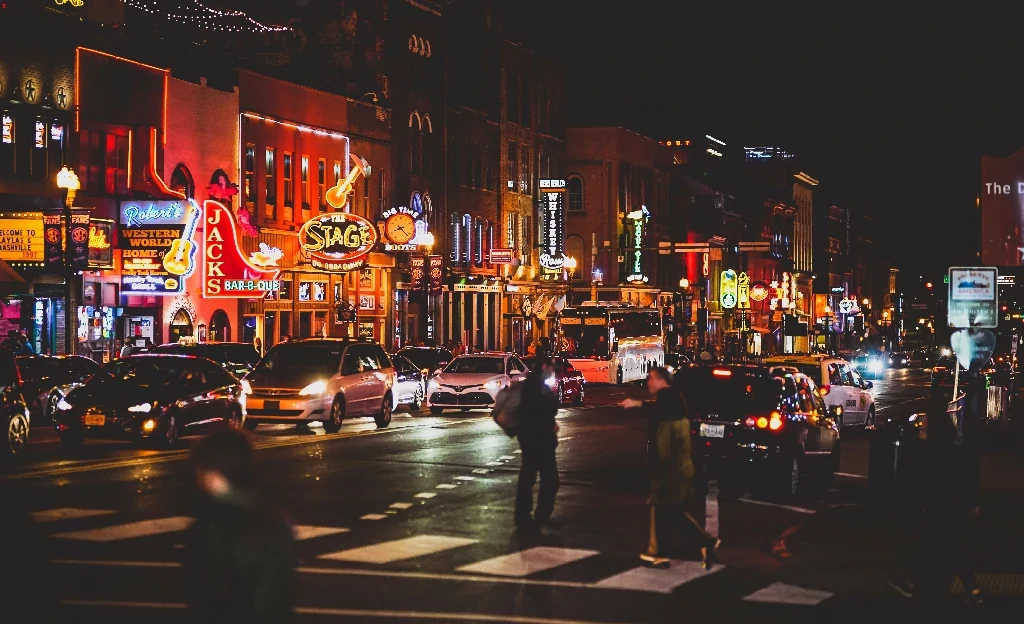 27. Nashville, Tennessee
In Nashville, you can strike a chord with your wallet and still soak up the city's cultural richness. Tune in to the legendary Country Music Hall of Fame or set your sights on the artful Frist Art Museum without spending a dime. And when the sun sets, take in some soulful live tunes at one of Nashville's many buzzing music venues. Experience the best of Nashville without breaking your wallet!
28. Asheville, North Carolina
Nestled among the rolling mountains, Asheville is a charming town that offers a bounty of outdoor adventures to delight every nature lover. You can hike along scenic trails, take a refreshing dip in cool mountain streams, and bask in the beauty of the Blue Ridge Parkway. Satisfy your inner foodie by visiting the town's farm-to-table restaurants, and treat yourself to a cold, locally brewed beer at one of the many acclaimed breweries. Asheville beckons you to embrace the great outdoors and relish its mountain splendor.
29. Salt Lake City, Utah
Prepare for a budget-friendly adventure in Salt Lake City with great outdoor thrills! Hike or bike through stunning landscapes, dip in crystal-clear waters, and bask in nature's beauty without breaking the bank. Remember to visit the renowned Utah State Capitol and the magnificent Temple Square to appreciate the city's fascinating history fully. Salt Lake City has everything you need for an unforgettable and affordable vacation!
30. Albuquerque, New Mexico
Discover the colorful and lively Albuquerque, a city steeped in cultural richness and fascinating history. Get lost in the charming Old Town and marvel at the stunning Petroglyph National Monument, where ancient rock carvings come to life. But why settle for ordinary sights when you can soar above the breathtaking New Mexico landscape in a hot air balloon ride? It is a singular and remarkable way to discover Albuquerque's magic and beauty from a different angle.
31. San Antonio, Texas
Thanks to the Alamo, history comes to life in San Antonio, Texas. Free admission to this iconic landmark invites visitors to step back in time and witness the heroic fight for Texan independence. Stroll along the San Antonio River Walk, a tranquil oasis of restaurants, shops, and public art, or explore the San Antonio Missions National Historical Park, where the legacy of Spanish colonization endures. Budget-friendly and packed with culture, San Antonio is a must-see destination for any history buff.
Unlock unbeatable savings on your dream vacation with our exclusive Booking.com coupons – book smarter, travel happier!
Luxury Destinations to Visit in the USA During Summer
Sumptuous summer escapes await in the USA! Pamper yourself at posh resorts or secluded islands. Check out these top luxury destinations for your dream vacation.
32. Maui, Hawaii
Maui beckons with its pristine beaches, a treasure trove of natural wonders, and opulent resorts that cater to your every whim. You can bask in the warm sun while snorkeling or surfing amidst playful dolphins and majestic sea turtles. And when you're ready for a break, pamper yourself in the tranquil oasis of a world-renowned spa, followed by savoring culinary delights at a fine dining establishment. Maui is a true heaven on Earth because of the breathtaking sight of humpback whales playing in the water.
33. Aspen, Colorado
While Aspen may be renowned as a winter wonderland, the town holds its magic in the summertime. The miles of hiking and mountain bike paths invite people to explore them as the snow-capped peaks give way to lush woodlands. Golf lovers can tee off at one of the many championship courses, while shoppers can indulge in luxury boutiques and art galleries in the quaint downtown area. And remember the tantalizing dining scene, where farm-to-table cuisine is paired with breathtaking mountain views. Aspen in the summer – an adventure and a relaxation seeker's dream come true!
34. Napa Valley, California
Napa Valley is a wine-lovers paradise but also a place where indulgence knows no bounds. Lavish accommodations, rejuvenating spas, and world-class dining options await those seeking luxury. Imagine floating above the sprawling vineyards in a hot air balloon, sipping on exquisite wine during a tasting tour, or sinking into pure bliss at a luxurious spa. Napa Valley is not just a destination; it's an experience of luxury and extravagance.
35. Newport, Rhode Island
With its quaint charm and picturesque coastal setting, Newport beckons visitors to indulge in a world of luxury and history. Stroll along the cobbled streets and marvel at the grandeur of the historic mansions that whisper tales of a bygone era. Climb onboard a stylish boat as the sun goes down to enjoy the golden light of the sky as it blends into the calm waves. And when you're ready to unwind, sink your toes into the soft, powdery sands of the beautiful beaches that stretch out before you—Newport: where history, luxury, and natural beauty collide in perfect harmony.
36. Miami Beach, Florida
Be ready to be swept away by the glamour and excitement of Miami Beach! This Floridian paradise is more than just a hotspot for lively parties and pulsing music. Indulge in opulence as you bask in the lap of luxury with first-class accommodations and exquisite dining experiences. Lounge on pristine white sand beaches or dive into an aquatic adventure with thrilling water sports. And remember to admire the breathtaking art Deco architecture that has made Miami Beach a cultural icon. This is a destination that will leave you captivated and craving more.
Conclusion
In summation, the United States beckons with various summertime delights that will enchant and entertain. From the breathtaking majesty of national parks to the pristine shores of sun-kissed beaches, from the jubilant revelry of vivacious festivals to the adrenaline-pumping excitement of outdoor escapades, the USA brims with endless possibilities. Whether voyaging with your kinfolk and comrades or going solo, America caters to all budgets and inclinations. So, grab your knapsack, hit the open road, and embark on a thrilling odyssey to discover the boundless splendor of the USA's wondrous destinations.
FAQs About Best Places to Visit During Summer in the USA
What are some of the best national parks to visit during summer in the USA?
Some of the best national parks to visit during summer in the USA are Yosemite National Park in California, Grand Teton National Park in Wyoming, and Rocky Mountain National Park in Colorado.
Which beach destinations in the USA are ideal to explore during summer?
Summertime in the United States is a great time to visit beaches like Santa Monica, Myrtle Beach, and Maui in Hawaii and South Carolina.
What are some summer festivals and events to check out in the USA?
Some summer festivals and events to check out in the USA include the New Orleans Jazz & Heritage Festival, Coney Island Mermaid Parade, and Oregon Shakespeare Festival.
Which cities in the USA are best to visit during summer?
New York City, San Francisco, and Charleston are some of the best cities to visit in the USA during summer.
What are some of the best places for outdoor adventures like hiking, biking, and camping in the USA?
Yosemite National Park in California, Zion National Park in Utah, and Yellowstone National Park in Wyoming are some of the best places for outdoor adventures in the USA.
What are some of the best summer road trips to explore the USA?
The Pacific Coast Highway in California, Route 66 from Illinois to California, and the Great River Road from Minnesota to Louisiana are a few of the best summer road trips to explore the United States.
What are some family-friendly destinations to visit in the USA during summer vacation?
Orlando in Florida, San Diego in California, and Washington, D.C. are some of the best family-friendly destinations to visit in the USA during summer vacation.
What are some of the best foodie destinations in the USA during summer?
New Orleans in Louisiana, Portland in Oregon, San Francisco in California, Austin in Texas, and Charleston in South Carolina are some of the best foodie destinations in the USA during summer.
What are some budget-friendly destinations for summer travel in the USA?
Nashville in Tennessee, Asheville in North Carolina, Salt Lake City in Utah, Albuquerque in New Mexico, and San Antonio in Texas are some budget-friendly destinations for summer travel in the USA.
Which luxury destinations should you visit during summer in the USA?
Maui in Hawaii, Aspen in Colorado, Napa Valley in California, Newport in Rhode Island, and Miami Beach in Florida are luxury destinations to visit during summer in the USA.